3 key software tests to help you have a competitive e-Commerce website
Be it the holiday season or a time of promotions, e-Commerce websites never cease to attract people. They offer a wide variety of products and provide ease of shopping. Behind every Walmart and Bestbuy, however, is a lot of testing effort so that the website doesn't collapse. The unfortunate ecommerce websites which do, are primarily due to lack of added trials to test well and being unprepared for peak time. Small glitches, here and there, can still be tolerated but payment gateway crash is any ecommerce website's worst nightmare. Experts say that when a customer has zeroed upon a product, and about to complete the transaction, any technical obstruction at that time can be quite damaging to the brand image of the ecommerce website and it is unlikely for the customer to return to that website.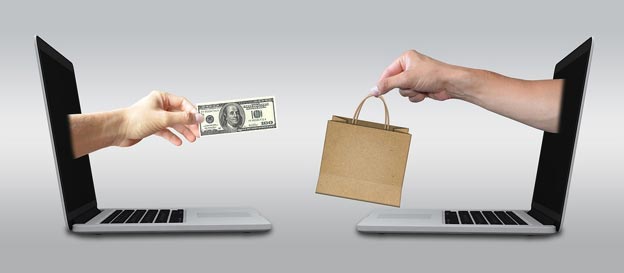 What are some of the aspects of an ecommerce website that testers can help to check?
Load Balancing – You can test accessibility and speed of the website, which are the two key aspects of maintaining high performance of a website. Application delivery controllers, which are also known as server load balancers are used to enhance the ability and dependability of applications. Load balancing aims to test the performance of the application for a precise load to check the load-balancing. There are two types of load balancers, which are software and hardware. There are two ways to balance the load, mainly manually and automatically.
Auto-Scaling – Using the same concept as for load-balancing, auto-scaling is monitoring the number of servers being used as per the load produced in cloud computing. During the times of promotions or when higher traffic is expected, scaling up can be done to manage more traffic and similarly scaling down can be done when there's a lull expected. It is recommended, due to usage of multiple IPs, that testing of such situations be done carefully. Load balancing and auto-scaling usually go hand in hand but a lot of times can be used as independent testing tools.
Functionality Testing – The functionality of a website is critical to determine how well the ecommerce website will perform. How the website functions and sitemap are important aspects as these govern the usability and revenue that it will generate. How well the images are placed and what all important information is present on the website, is it too cluttered, does it have unnecessary content, is the navigation of the website simple, is the information on return policy clear – these and some more of such questions are key to the success of an ecommerce website. Checking all these aspects is covered under functional testing and it is one of the testing procedures that just cannot be ignored. In fact, this type of testing should be the most thorough and should be done at all levels.
Some other testing like database testing, security testing, usability testing, mobile application testing, and A/B testing are critical to the success of an e-commerce website.
Do you wish to engage professional testers for your ecommerce website? You can get in touch with our testing experts.